Company management
Artemiy A. Sergeev, MD, PhD, Doctor of Medical Sciences, General Director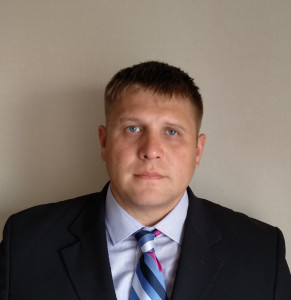 Artemiy A. Sergeev has been General Director of MC Development LLC since 2018. He is a professional scientist, and was director of a number of scientific programs in the sphere of virology at the 'Vector' State Scientific Center for Virology and Biotechnology. In 2014, he was participating in development and trials of vaccine against Ebola hemorrhagic fever. He was directing development of oral vaccines against smallpox, as well as participating in studies of treatment-and-preventive properties of anti-viral medication for treatment of patients with smallpox. He was developing model systems with the usage of animals and cell cultures infected with highly dangerous viruses, for the purpose of subsequent study of efficiency of pharmaceuticals. He is co-author of more than 200 scientific works, including those published in peer-reviewed journals, and he is author of many patents.
Andrey V. Seleznev, MD, PhD, Deputy General Director for Marketing
Andrey V. Seleznev has been Deputy General Director for Marketing of MC Development LLC since 2018. He has medical and business education (specialization of 'Economist-Manager for Healthcare Entities'). His professional experience in pharmaceutical industry is over 17 years, and he has hands-on experience in the spheres of promotion and marketing, having made the career from Medical Representative, Regional Manager, Product Manager to the position of Marketing Director. He possesses the skills of marketing management with respect to prescribed and over-the-counter pharmaceuticals, biologically active supplements, medical and cosmetology products. In his work, he actively uses methods of quantitative and qualitative evaluation, both in marketing studies and in clinical trials.
Vera G. Shchankina, PhD, Intellectual property specialist
Vera G. Shchankina has been Intellectual property specialist of LLC MC Development since 2018. She is professional scientist, chemical technologist, was engaged in the development of catalysts used in plants of the chemical and petrochemical industries. Practical experience in the field of protection of intellectual property rights over 10 years, the main areas of specialization — inventions, trademarks. She is a co-author of more than 35 publications and scientific articles in peer-reviewed journals.
Evgeny Makarev, PhD
Evgeny O. Makarev is a unique multidisciplinary specialist who has a deep knowledge of biology and expertise in bioinformatics and biotechnology. Having over ten years of experience in immunology and cancer biology along with hands on industrial skills in therapeutic antibodies engineering, manufacturing and purification he is interested in applying his knowledge to create new and innovative biologicals that will extend human life by fighting chronical and life frightening diseases. Dr. Makarev earned his bachelor and master degrees in Cell Biology from one of the top European schools, Moscow State University. Upon graduation he started pioneering research in Professor Mitashov's Laboratory of Regenerative Studies at the Institute of Development Biology, Moscow. Dr. Makarev published a series of influential papers on eye regeneration research and demonstrated convergence between regeneration and normal development for the first time. Later, he teamed up with Prof. Tsonis, Director of Center for Tissue Regeneration & Engineering at Dayton, Ohio (TREND). Together, they identified critical biomarkers of regeneration, sequenced de novo, and established the role of miRNA in regeneration. Dr. Makarev completed his postdoctoral training at the National Institutes of Health (NICHD) in Bethesda where Dr. Makarev conducted stem cell research using the small intestine as a model, identified a new stem cell marker, elaborated stem cell niche in intestine, and published the paper describing his discoveries, significantly contributing to stem cell research. After transition to industry he worked on new biological assay development and biosimilar production.
Anna А. Nikitina, PhD, Project manager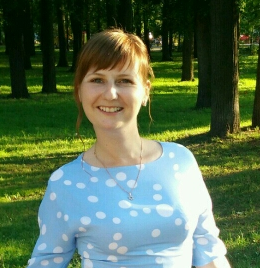 In 2012 she graduated from the Vyatka State University, Faculty of Biology, majoring in microbiology. In 2019 she defended her thesis in the specialties of microbiology and biotechnology. For 9 years, she has been studying microorganisms living in anthropogenic habitats, including antibiotic-resistant bacteria, of the wastewater treatment system and drinking water sources and microorganisms involved in the process of anaerobic degradation of organic waste. She took part in a study of the prevalence of Helicobacter pylori infection in Russia. Since 2018 she has been working in LLC MC Development, participating in the development of drugs, and also organizes pre-clinical in vitro and in vivo studies.
Our team
We have a young and energetic team made up of 10 scientific specialists providing close support to scientific researches within the framework of projects, and 5 technical workers who ensure legal and financial assistance to projects and sustain the level of quality of the company's work. The spheres of scientific competence of our team are medicine, molecular biology, microbiology and chemistry, which are necessary for studying new promising pharmaceuticals.